Posted on December 21, 2022

  By Aidin Ebrahimi, SuperWest Sports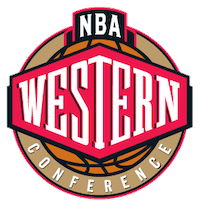 Merry Christmas in advance!
After the conclusion of the FIFA World Cup, all eyes are now on this terrific 2022-23 NBA campaign.
All-Star voting is open, so many players will be competing at their highest levels to maximize their votes.
As always, here is my preview of this upcoming week's NBA action, as well as a look at the previous week's best team and MVP.
Race to the Playoffs
The Minnesota Timberwolves (16-15, 3-2)
The Wolves played in five games this week, and they were bruised and battered.
Karl-Anthony Towns hasn't played since November and won't return to the lineup until the New Year, Rudy Gobert has missed the last three games, and D'Angelo Russell missed two out of the five games the Wolves had this week.
And yet, somehow, they're still in the Playoff picture, currently sitting at eighth in the loaded Western Conference.
Now, one might think that the reason for the Wolves hanging on to a Playoff spot is the play of their former No. 1 overall pick, Anthony Edwards, and while Edwards has been good, he isn't the only reason that Minnesota is winning.
In their current three-game winning streak, players like Naz Reid, Jaylen Nowell, and Jaden McDaniels have emerged as key contributors, averaging 22, 13, and 14 points per game, respectively.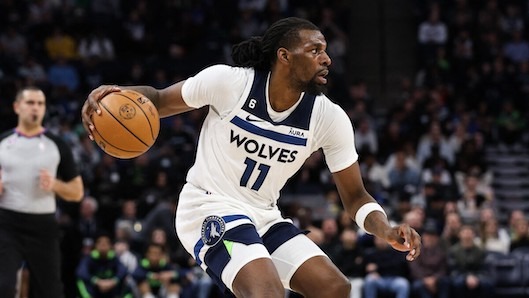 After demolishing the Bulls on Sunday, Anthony Edwards said: "I'm having the most fun I ever had playing basketball."
That sounds good, but it raises a massive problem. What happens when KAT and Gobert recover from their injuries? Do the Wolves still play Reid and McDaniels considerable minutes? And what about this offseason?
With the way he's playing right now, many teams will be going after Reid in Free Agency, so will the Wolves extend him this season?
Will they still stick with Gobert despite him currently averaging a negative Plus/Minus per 100 Possessions for the first time in his career?
Only time will tell what happens with the Wolves.
The Portland Trail Blazers (17-14, 3-2)
Damian Lillard is now the Blazers' all-time leading scorer, as he passed Clyde Drexler on December 19th in a two-point loss to the OKC Thunder.
Now, Dame has moved up to number 79 on the all-time NBA scoring list, with 18048 points. The only thing that's on Lillard's mind right now is finally bringing an NBA championship to the team he loves so much, the Blazers.
The last, and only time that Portland lifted the Larry O'Brien trophy, (or as it was then known, the Walter A. Brown Trophy) was in 1977. The days of the late, great Jack Ramsay and the legendary Bill Walton.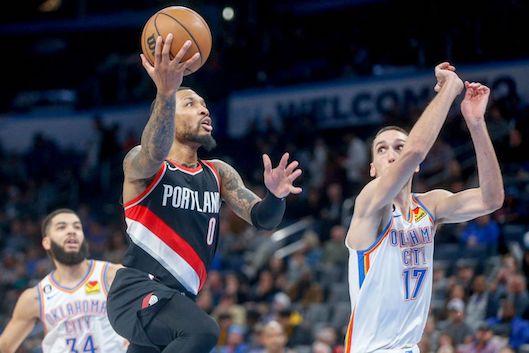 He has plenty of help this year, with Jerami Grant, Anfernee Simons, and Jusuf Nurkic, but Dame knows deep down that he has to put the team on his back in order to have a chance at winning a championship in this unforgiving NBA landscape.
Lillard can get some inspiration from fellow Adidas athlete Leo Messi. Messi failed to win the World Cup with Argentina over and over again, before finally succeeding in his 5th try, becoming the first Argentine since Maradona to become world champion.
If Lillard can keep up his current performances, we can expect a "Messi-esque" Playoff run for him and the Blazers.
First-Time All-Stars?
De'Aaron Fox
Fox has been vocal about the All-Star game in the past, saying: "I'm not really worried about, if I'm voted in, so be it."
However, he has never been named an All-Star in his career, despite having four All-Star level seasons in his resume. This season, Fox has been putting up his typically excellent numbers, but he has been more efficient than ever.
He's currently averaging (per 36 minutes) career highs in points, rebounds, three-pointers made, free throw% and field goal%. He's also averaging a career-low in turnovers.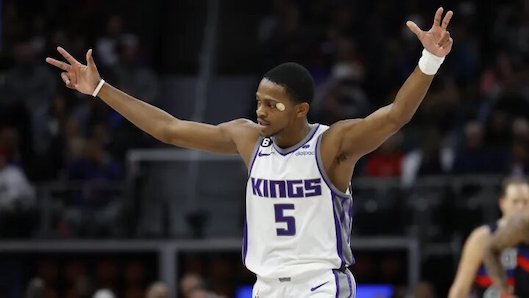 His advanced stats are great, too, as he's averaging a career-high in Box plus-minus and Win Shares per 48 minutes.
And, most importantly, his team is doing better than ever. The Kings are sixth in the West right now, and they have a legitimate chance at making the Playoffs.
If Fox doesn't become an All-Star this year, then maybe he is destined never to become an All-Star.
Lauri Markkanen
After their unbelievable start to the season, the Jazz have come back down to Earth, however, their Finnish sensation and former Arizona player Lauri Markkanen is still playing at an elite level.
This season, Jazz coach Will Hardy has split Markkanen's playing time between Small Forward and Power Forward, and he is currently putting up 22 points and 8 rebounds a night while shooting 53% from the floor and 42% from three-point range.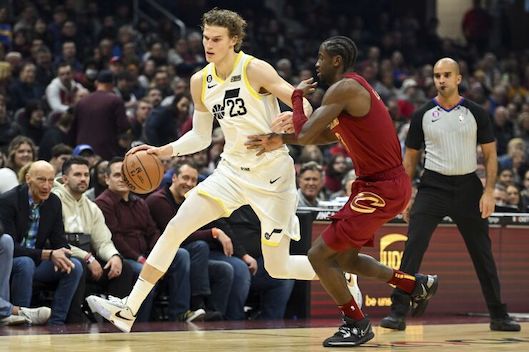 He's still a liability on the defensive end, but his great offensive numbers make up for it.
A lot of people were overreacting when Utah started the season on fire, so it's safe to say that they won't forget about this team and Markkanen's play on the court when they're voting for the All-Star game.
Best Team of the Previous Week
The Los Angeles Clippers (18-14, 3-1)
Kawhi Leonard is playing like a superstar again, and the Clippers are looking scary.
They started the previous week by beating the juggernaut Boston Celtics, with Kawhi and Paul George combining for 51 points. Then, they hosted the aforementioned Timberwolves, winning 99-88.
They then rested Kawhi and PG against Pheonix and went on to beat the Wizards in Kawhi's best game of the season so far. Luke Kennard also had a great week, putting up 16 points per game and going 10-18 from three.
Like I've said previously, this team is ridiculously deep, and the only thing that's stopping them from winning the Finals this year is injuries to George and Leonard. Speaking of Kawhi Leonard…
MVP of the Previous Week
Kawhi Leonard (Los Angeles Clippers)
Remember when Carmelo Anthony won player of the week in December 2019, mostly as a "welcome back" gift? This is kind of like that.

Yes, there were a couple of players who had a slightly better week than Kawhi, but seeing Kawhi Leonard putting up 25 points and nine rebounds per contest while shooting 52% from the floor brings me back to the days of vintage Kawhi.
He also had a great week defensively, getting 2 steals against Boston and 3 steals against Washington. At his scintillating best, Kawhi is a top 3 player in the NBA.
Hopefully, Kawhi can keep up this level of production, as the league is always better when more superstars are around.
---
—More from Aidin Ebrahimi—
Latest posts by Aidin Ebrahimi
(see all)