Posted on December 7, 2022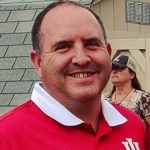 By Stephen Vilardo, SuperWest Sports
Vegas!! Las Vegas is the place to be this week and next Monday with a number of quality games on the strip.
The Las Vegas Clash features a Top 15 matchup in the marquee game of the week between two teams with great basketball history—Indiana vs. Arizona—which also happens to pit my alma mater against that of my SuperWest colleague Dane Miller.
You'll want to read Dane's preview of the Pac-12 games this week as well.
The opener for the UA-IU contest features an unbeaten UNLV team that is currently receiving votes in the AP Top 25 against Washington State.
There are several other quality matchups involving the Pac-12, Mountain West, and WCC this week as well, including Washington at Gonzaga and St. Mary's vs. San Diego State, and a nightcap between New Mexico and San Francisco the following Monday.
Of the 12 "Games to Watch" I profile statistically here, half will be played in Las Vegas.
Colorado State at Colorado
Thursday, Dec 8
6:00 pm PT, ESPN2
The Buffs are off to a disappointing 4-5 start to the season, and the Rams are 6-3 but coming off a disappointing home-court loss to Northern Colorado.
Colorado has won 55 of 65 meetings between the rivals played in Boulder. Four of those 10 wins for CSU in Boulder have come since 2006. This is always a big game for bragging rights in the rivalry, but this season seems to take on more importance as each team really needs a win.
Colorado State has got to feel like they can leave Boulder with a win. Colorado needs this one to help right the ship. The Rams are 16th in the nation with an assist rate of 63.2%. The Buffs have seen 7.0% of their shot attempts get blocked, ranking 291st in the nation.
Washington at No. 18 Gonzaga
Friday, December 9
6:00 pm PT, Root
Washington will be the seventh opponent from a power conference for Gonzaga in their first ten of the season. The Bulldogs have gone 3-3 in their first six. Washington already owns a win over the other power of the WCC with a win over St. Mary's.
This is a good road test for Washington as we can hopefully get an idea of which Husky team is the one we can expect to see this season.
This will be just the third home game of the season for Gonzaga as they look to extend their nation-best 69-game home win streak. The Zags have won six in a row over Washington and 13 of the last 14 between the teams.
St. Mary's vs No. 22 San Diego State
Saturday, December 10
12:00 pm PT, ESPN+
(Phoenix, Jerry Colangelo Classic)
If you like defensive matchups, this is the one for you. Both teams get after it on the defensive end of the floor but do so in different manners.
The Gaels enter a midweek matchup with Missouri State with the nation's best defensive rate against non-blocked two-point field goals at 45.0%. San Diego State is getting a steal on 13.0% of possessions, the 22nd-highest rate in the nation.
The Gaels are allowing opponents to shoot just 39.7% on all FGs, tied for the 40th-best mark in the nation. The Aztecs are 249th in FG defense at 44.3%. Both teams are in the Top 20 in the nation in adjusted defense with SDSU 18th and SMC ninth.
Washington State vs UNLV
Saturday, December 10
1:30 pm PT, FS1
(Las Vegas, MGM Grand Arena)
The first game of the two-game Las Vegas Clash features UNLV and Washington State.
This one does not have quite the shine of game two of the event but it does feature a UNLV squad that is unbeaten ahead of a midweek meeting with Hawai'i and could be 9-0 with wins over Minnesota and a ranked Dayton squad.
Should UNLV be 9-0 for the tip it would mark the Rebels' best start since opening 9-0 in 2010-11. UNLV is second in the nation with a turnover forced on 29.4% of possessions while Washington State has turned it over on 18.9% of possessions this season to rank 158th in the nation.
The Cougars have been solid defensively, ranking 51st in adjusting value but the issue will be if WSU can do anything offensively against the Rebels.
Butler at California
Saturday, December 10
2:00 pm PT, Pac-12
California is suffering through its worst start in program history and its current 12-game losing streak, is the longest in the nation.
The Bears will host Eastern Washington earlier in the week before getting the Big East foe in Berkeley on Saturday. This one is included to see if the Bears will be able to compete with a power non-conference opponent.
This is a Cal team that scored 68 points in the loss to Arizona and it marked their highest-scoring game in their last 15 games played.
No. 10 Arizona vs No. 14 Indiana
Saturday, December 10
4:30 pm PT, FOX
(Las Vegas, MGM Grand Arena)
This matchup has lost a little bit of the luster it had prior to both teams dropping their conference openers on the road (Arizona at Utah and Indiana at Rutgers). But it is still a Top 15 matchup of two teams that should make noise in their conference and in March.
The frontline matchups between the Wildcats Azuolas Tubelis and Oumar Ballo against the Hoosiers Trayce Jackson-Davis and Race Thompson will be fun to watch.
In the backcourt, both teams have great point guards in Kerr Kriisa and Xavier Johnson. Pelle Larsson could be the key if he can knock down some threes early. Hopefully, the first East Coast, prime-time, regular-season college basketball game ever on a broadcast network will deliver for everyone watching.
LA Tech at Wyoming
Saturday, December 10
6:00 pm PT
This is an intriguing matchup as Wyoming has struggled early this season. The Bulldogs enter with a 6-2 mark and one of the losses was just an 11-point game at Texas Tech. The Cowboys are still trying to figure things out without Graham Ike.
They will continue to be without the MW preseason player of the year for at least another month. This will be a good nonconference test on their home court and a chance for them to get things moving in the right direction ahead of the Mountain West season beginning.
No. 21 Creighton vs BYU
Saturday, December 10
7:00 pm, PT, FS1
(Las Vegas)
BYU will get another shot at a quality nonconference win in Las Vegas after letting early season opportunities with San Diego State, Butler, and USC go by the wayside. The Cougars get what should be a midweek tune-up against Utah Valley prior to facing the Bluejays.
BYU got a win over Dayton that looked far better in November than it appears in December. The Cougars have shot a very pedestrian 56.4% on non-blocked two-point field goals this season and when you get a good look you need to get them to fall, especially against quality opponents.
Creighton is a good defensive team and will make the Cougars work for their looks.
Loyola Marymount vs Utah State
Saturday, December 10
9:30 pm PT, FS1
(Las Vegas)
The Aggies will look to open the season 8-0 for the first time in 60 years. The hot start for Utah State has been in large part due to their depth as they are getting the second most bench points per game with 39.4 points per game from non-starters.
The Lions are off to a 7-3 start with a trip to Grand Canyon ahead of this matchup. On a neutral site, Loyola Marymount could be poised to pull the upset. For Utah State, this needs to be a bit of a statement game.
They looked as if they would have been tested by San Francisco, but they handled the Dons with ease. Should they be able to do so against another WCC squad then the Aggies will be set to head to the Diamondhead Classic to close out nonconference play with a ton of momentum.
Oregon State at Texas A&M
Sunday, December 11
3:00 pm PT, ESPN2
Ihis is an intriguing matchup, the Beavers are just 4-5 on the season but had tough losses to Duke, by three and aside from digging a 17-2 hole against Florida played a solid Gator team tough for three-quarters of the games.
The Beavers also collected a win over Washington and lost by one at USC in a game they should have won. The trip to College Station offers the Beavers an opportunity to pick up a quality road win against a 5-3 Aggie squad that has been up and down this season as well.
No. 21 Creighton vs Arizona State
Monday, December 12
6:00 pm PT, FS1
(Las Vegas)
Creighton shows up twice this week as they will play BYU in Vegas prior to getting the Sun Devils. Arizona State will have a midweek trip to SMU. The Bluejays will enter the weekend coming off a disappointing loss at home to in-state rival Nebraska.
It was the first time they lost a home game to the Huskers since 1995. That is the only blip on what has been a great start for the Jays with four of their first nine against ranked opponents. Arizona State enters the week 16th in the nation in blocked shot rate at 9.6%.
ASU has limited opponents to 34.6% from the floor, fifth in the nation. Creighton is 23rd in the nation in adjusted defense and 31st in adjusted offense. This will be a tough test for the Sun Devils but an opportunity to get a quality win and keep their hot start going.
New Mexico vs San Francisco
Monday, December 12
8:30 pm PT
(Las Vegas)
San Francisco is scoring 41.5% of their points off three-pointers this season, the 10th-highest rate in the nation. New Mexico is seeing 37.4% of their opponents' points coming off threes, 321st in the nation.
Conversely, USF is allowing just 21.6% of scoring from distance, 11th in the nation while the Lobos are getting just 18.8% of their points from beyond the arc, 360th in the country. The Lobos will push the pace and currently sit sixth in the nation with 19.8 fastbreak points per game.
---
—More from Stephen Vilardo—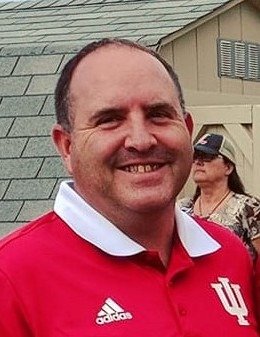 Latest posts by Stephen Vilardo
(see all)